NZ Herald
10 June 2013
"Expressions of hope for future worth celebrating."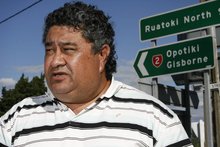 The whole country ought to be celebrating the historic settlement with Tuhoe signed at Parliament last week. Tuhoe marked the occasion by turning up in large numbers, filling Parliament's Banquet Hall, Grand Hall, Legislative Chamber and lobbies as well as the Pipitea Marae nearby. It puts to rest grievances that have festered for up to 160 years in the Ureweras where Tuhoe resisted the Treaty of Waitangi and asserted their independence.
Not all grievances have been resolved; the police counter-terrorist operation in 2007 is another that faces demands for compensation following the Independent Police Conduct Authority's findings last month. But the underlying historical issue - Tuhoe self-determination in its remote territory - has been settled.
Its claim to ownership of Te Urewera National Park - bluntly rejected by the Prime Minister three years ago - has produced an agreement that neither the tribe nor the Crown "owns" the park. The park will be a new legal entity in legislation that will give Tuhoe an increasing role in its management as time goes on. To meet the tribe's aspirations to self-determination, it will be given more control of local social services.
The settlement is a credit to Tuhoe leaders, in particular their chief negotiator, Tamati Kruger. He managed to keep the talks from being derailed by the 2007 raids and John Key's 2010 comment on ownership of the park. "I think we all sensed within te Urewera that this was going to be the right time," Mr Kruger said at the signing.
He gave credit to the Crown negotiators too. Treaty Negotiations Minister Chris Finlayson has acknowledged in plain language the tribe's treatment by colonial forces. Not only was land confiscated, he said, "villages and crops were burned, families killed and men executed".
It ought to be noted that the Office of Treaty Settlements does not always contest claimants' versions of history. Settlements are considered more important than rigorous historical inquiry. But the Tuhoe have ample support for their version from the Waitangi Tribunal and academic research. They stand to receive $170 million in compensation. The agreement has yet to be ratified by the tribe but last week's turn-out at Parliament gives confidence that it will be. Mr Kruger hopes some of the $170 million will be used for water supply, sewerage and electricity to remote communities.
The Tuhoe deal is one of 12 done with iwi in the current financial year. The Government's aim to have all outstanding Waitangi claims wrapped up in two more years is now in sight. Since 1990, 62 settlements have been reached and while 60 remain, the Crown is talking to claimants in every area. Often the first stage, getting agreement between claimants on their representation, is the most difficult.
At times, National has seemed in too much of a hurry to finish the settlements and put history behind us at last. Nothing will be gained if today's deals do not satisfy more than the present generation of claimants.
The settlements can never match the monetary value today of the resources iwi lost. They will be "full and final" settlements only once they have managed to lift overall Maori levels of education, employment, business and wealth.
If these things happen as a result of the pride and investment of iwi in their own people, history will celebrate events such as Parliament witnessed last week. For the moment, the celebrations of Maori are expressions of hope for the future. Hope is an achievement the whole country could applaud.
Click Links to Find Out!
----------------------------------------------------------------------------------------------------------------------------------------------------
Maori lost swathes of land
By Peter de Graaf of the Northern Advocate
15 May 2013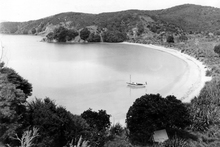 Maori lost swathes of land in the Bay of Islands, including islands now used as millionaires' hideaways, as recently as the 1970s, the Waitangi Tribunal has been told.
Claimants, Crown representatives and tribunal members spent Monday touring the eastern Bay of Islands to see first-hand the places being discussed in the current Northland Inquiry hearings at Waitangi. This week it is Ngati Kuta, Patukeha, Te Kapotai and Ngati Manu's turn to air their grievances.
Matutaera Clendon (Ngati Kuta) told the tribunal his old family land on Moturua Island was lost to the then Bay of Islands County Council and government agencies in a 1968 rating sale when the owners could not keep up with rates demands. Most of the island is now owned by millionaires.
"It's now a rich man's paradise. Both Patukeha and Ngati Kuta feel very aggrieved over the loss of Moturua," he said.
Arapeta Hamilton (Ngati Manu) recounted the events of May 13, 1845 - 168 years earlier to the day - when British troops seeking retribution for the sacking of Kororareka (Russell) attacked Te Kapotai's settlement at Waikare, burning it to the ground, killing its livestock and driving its inhabitants into the winter bush.
A month earlier British forces arrested chief Pomare and razed his pa, Otuihu, opposite modern-day Opua, even though Pomare was flying a truce flag and played no part in the Battle of Kororareka.
Mr Hamilton's contemporary concerns include sewage discharged directly into the bay by thousands of boats. A pumping station at Opua for emptying wastewater tanks was used by the big commercial operators but rarely by smaller vessels.
Richard "Blandy" Witehira (Patukeha) said land for the lighthouse at Cape Brett was taken under the Public Works Act but never returned, as required by law when no longer needed for the original purpose.
Click Links to Find Out!
----------------------------------------------------------------------------------------------------------------------------------------------------